The most innovative gift guide in 2022: top 10 ideas for making a difference
Shopping for gifts isn't an easy task, especially if you have a long recipient list, little time, and a limited budget. Meanwhile, making the gift not boring and dull is also a daunting job. To help you survive it, we researched and developed the most innovative gift guide in 2022. Let's take a look together now.
1. DYU Smart Bike
Portable and good-looking design mini ebike. For man, women, kids and everyone in your family. Fashionable and safe riding for convenient city life.
2.  Back Shoulder and Neck Massager
Doesn't everyone wish they could have a personal massage therapist? This is the next best thing. Ease his tension at the end of the day with this back, neck and shoulder massager.
3. Sleep Aid Device
Even the night owl needs his rest. With a touch of a button, this little gadget helps him fall asleep naturally in eight or 20 minutes, depending on his current sleep habits.
4. Bath Tub Water Toy
Color-changing light activated by water; Light turns off when removed from water; Floats with head above water
5. The Loftie Alarm Clock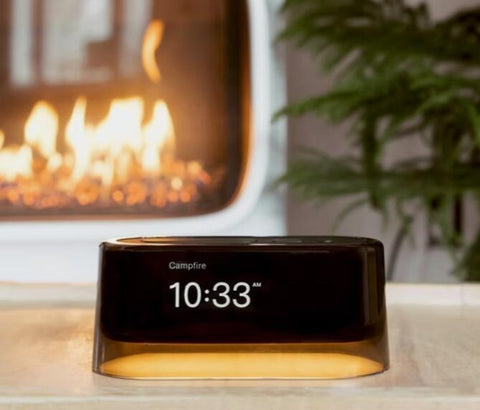 The Loftie Alarm Clock is on a mission to turn your bedroom into a cool, calm, and collected sanctuary
6. Amazon Echo
The smart speaker is the brains of your smart-home operation — the Professor X, Tony Soprano, or Iron Man of the whole situation.
7. Click and Grow Smart Garden 3
This is the Strategist's best-selling smart garden and comes recommended by several experts.
8.  Nintendo Switch Lite
If you don't mind the inability to dock your switch and connect it to your TV, the Switch Lite is a fine (and readily available) alternative.
9. Apple iPad Mini 
Mega power. Mini sized. Suitable for fun time and study.
10. Krups Silent Vortex Electric Grinder
POWERFUL, EFFICIENT AND SUPER SILENT: Grinds coffee beans for 12 cups in 15 seconds for drip coffee with minimum grinding noise.
Conclusion
We love finding gifts that are innovative, unusual, thoughtful, and well vetted. Hope the above affordable and special gift ideas will shed light on your gift choices and make your gift receiver happy and feeling loved.